The IAEA technical cooperation program is the major mechanism for passing on knowledge and technologies to member-states, which assists in solving development tasks of high priority in areas like health care and catering, food supplies and agriculture, water resources and environment, industrial applications and knowledge acquisition in the field of atomic energy энергии and management. The program specified provides for specialist fellowships at enterprises and educational institutions across the globe. Staff members of the Institute of Radiation Safety and Ecology are actively involved in different courses arranged by IAEA. As of today, many of our young scientists have continued to participate in workshops on various subject matters.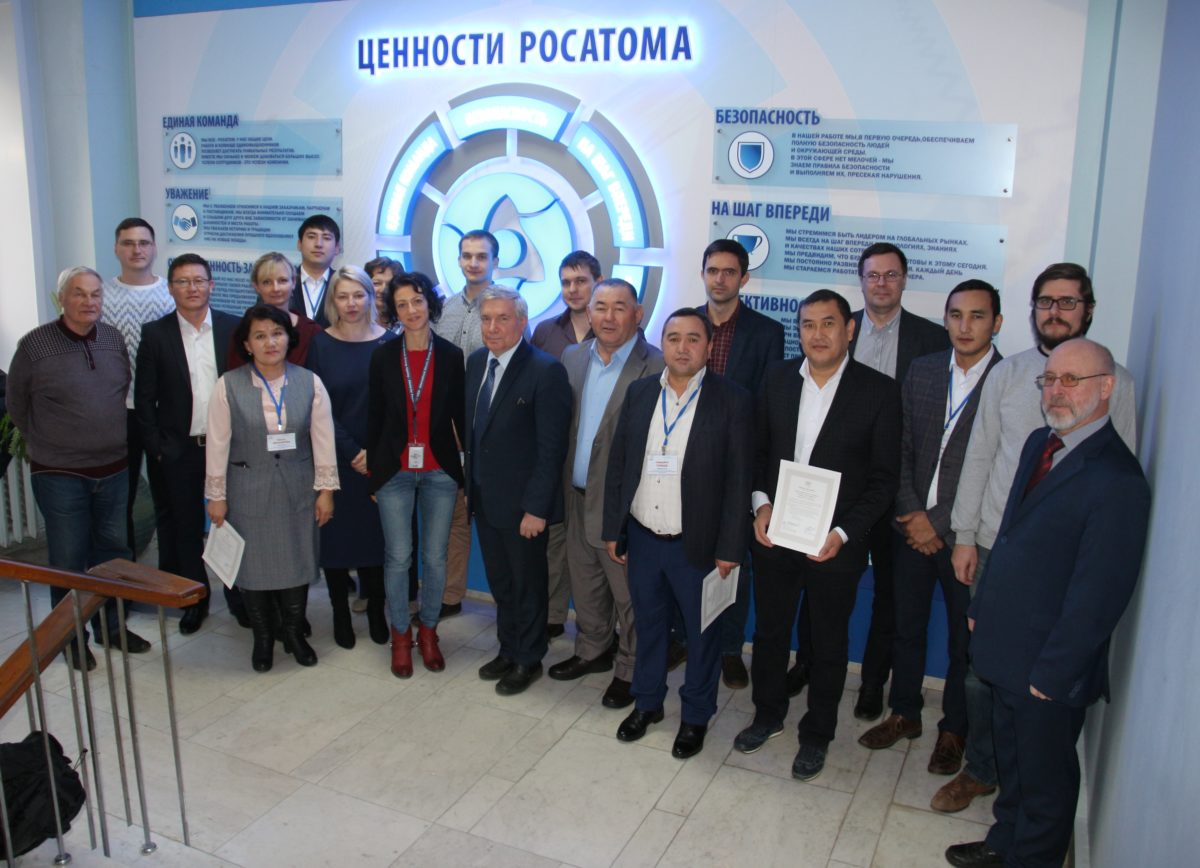 Between November 5 and 16, 2018, Yevgeniya Mustafina, the employee of the Institute of Radiation Safety and Ecology took part in the course "Remediation technologies: land form stabilization" as part of the regional project of the IAEA technical cooperation program. The course was conducted based on Rosatom Technical Acedemy, Obninsk city, Russian Federation.
This educational workshop was aimed at training national personnel for member-states to manage rehabilitation programs and projects. The training program included the study of general remediation issues for territories of uranium legacy in conditions of the Central Asia and the Republic of Kazakhstan, familiarization with basic technologies of land form stabilization and coating formation in tailing dumps as well as with features to apply these technologies to various conditions. All of the material covered was supported by practical tasks which resulted in the development of the remediation project of a burial that contained low-active waste the case of the operating uranium mining enterprise in Kyzylorda region.